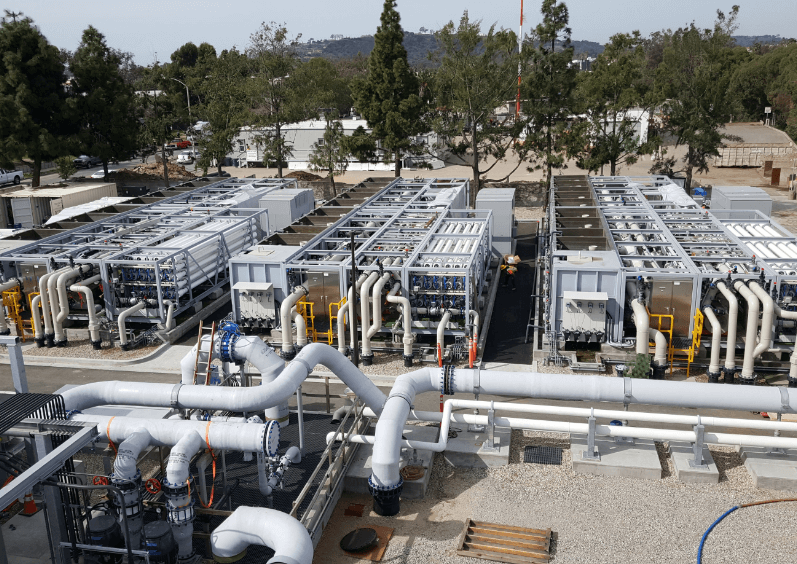 The Santa Barbara desalination plant addresses the growing water demands that resulted from severe drought in CA.
The original plant was constructed in 1991 and deactivated in 1992. Twenty-three years later, the city decided to reactivate to plant after a long-term standby mode followed by persistent drought.
A significant engineering, new design and updated intake structure, brine discharge system, and other modifications were implemented in the refit process to contribute significantly to the city's water needs.
Capacity: 10,560 m³/day
Technology: Reverse Osmosis (RO)
Project Type: Engineering-Procurement-Construction (EPC), Operation & Maintenance (0&M)
Location: USA
Footprint: 1.45 acres
Commissioning date: May 2017
Flexible project structure to meet the municipality's needs

A DBO (Design-Build-Operate) project structure allowed the city of Santa Barbara to maintain ownership of the plant while IDE designed, built and operates the plant to deliver agreed capacity.

Lowest desalination water costs

The plant is fully automated and modular in construction, meaning capex and opex were significantly reduced.

Proprietary DOHS

Process maintains constantly clean membranes without chemicals and without stopping the RO train.

Faster and more economical construction

Prefabrication and preassembly meant construction time and costs were significantly reduced.

Highly economical operation

Monitoring and most maintenance takes place directly in the skid, thus further reducing opex.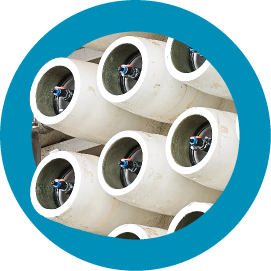 Contact an Expert