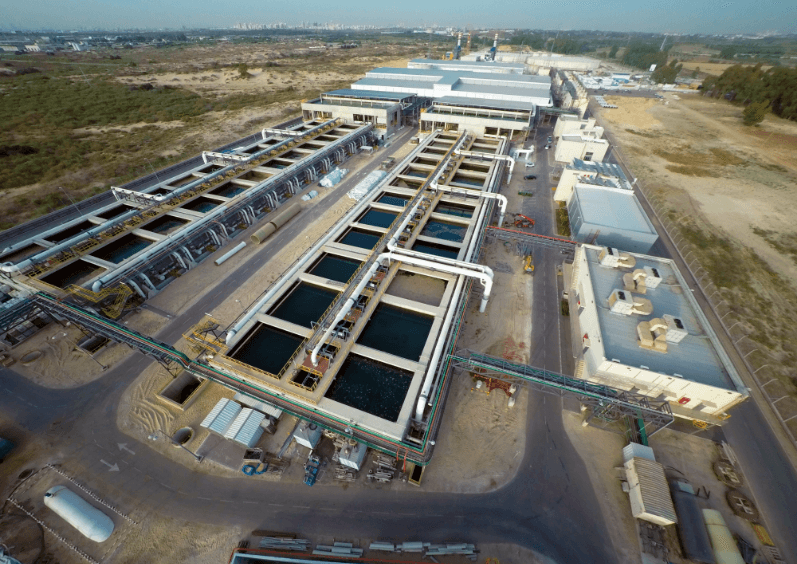 About
The Sorek desalination plant sets significant new industry benchmarks in desalination technology, capacity and water cost.
It provides clean, potable water for over 1.5 million people, comprising 20% of the municipal water demand in Israel, thus alleviating the country's potable water shortage while minimizing the impact on terrestrial and marine environments.
Capacity: 624,000 m³/day (26,000 m³/hour)
Technology: Reverse Osmosis (RO)
Project type: Engineering-Procurement-Construction (EPC), Build-Operate-Transfer (BOT), Operation & Maintenance (0&M)
Location: Israel
Footprint: 100,000 m² (10 ha)
Commissioning date: 2013
Highlights
Competitive pricing

Establishes a new benchmark for low cost of desalinated water in BOT projects.

Environmental responsibility

Minimizes marine, shoreline and land impacts thanks to pipe jacking of long and large diameter pipelines, smart structural design and sludge treatment for reduced energy and chemical consumption.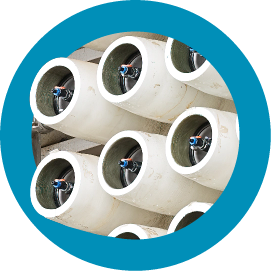 Awards
Top 10 Breakthrough Technologies 2015, MIT Technology Review

Desalination Plant of the Year 2014, Global Water Intelligence (GWI).

Highly Commended Water Deal of the Year 2012, Global Water Intelligence (GWI).
Contact an Expert