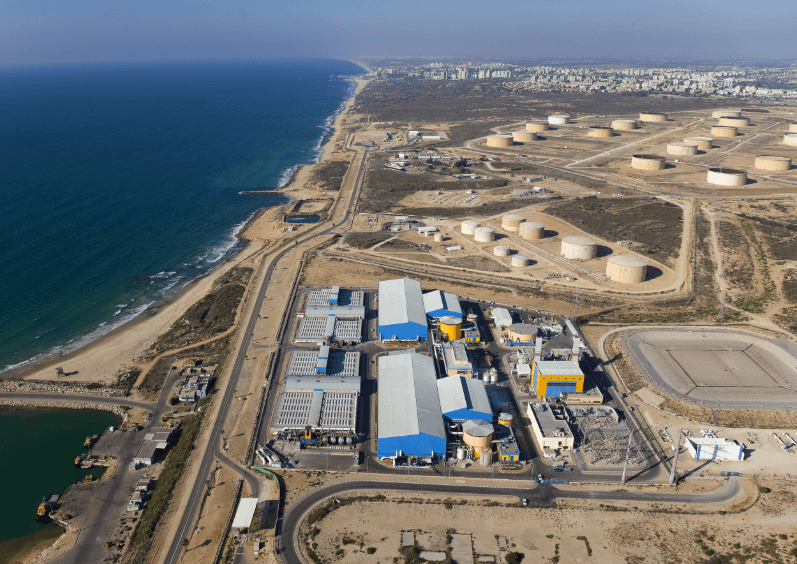 About
When completed, the Ashkelon reverse osmosis desalination plant was by far the world's largest and most advanced desalination plant. With a huge capacity of up to 330,000 m3/day and with extremely high efficiency levels, the Ashkelon desalination plant achieved one of the world's lowest-ever prices for desalinated water. In 2010, due to the unmatched success of the plant, it was expanded by nearly 20% to 392,000 m3/day, providing clean water for more than a million people.
The Ashkelon plant proved IDE to be the clear leader of the mega-sized SWRO desalination space.
Capacity: 396,000 m³/day
Technology: Reverse Osmosis (RO)
Project type: Engineering-Procurement-Construction (EPC), Build-Operate-Transfer (BOT), Operation & Maintenance (0&M)
Location: Israel
Footprint: 70,000 m2 (350m x 200m)
Commissioning date: 2005
Highlights
Cost leadership

Sets a new benchmark for low cost of desalinated water.

Technological leadership

First use of IDE's proprietary Pressure Center Design, Triple Line Intake, ERS (Energy Recovery System) and a unique, patented Boron Removal System for increased efficiency and significantly reduced water costs.

Global recognition

Won GWI's "Desalination Plant of The Year" award in 2006.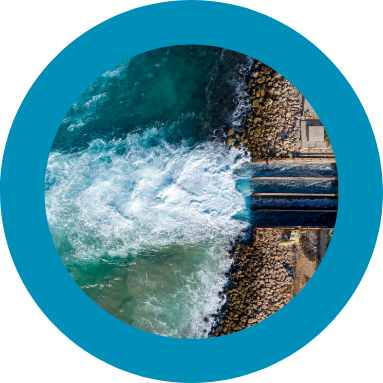 Awards
Desalination Plant of the Year 2006, Global Water Intelligence (GWI).
Contact an Expert