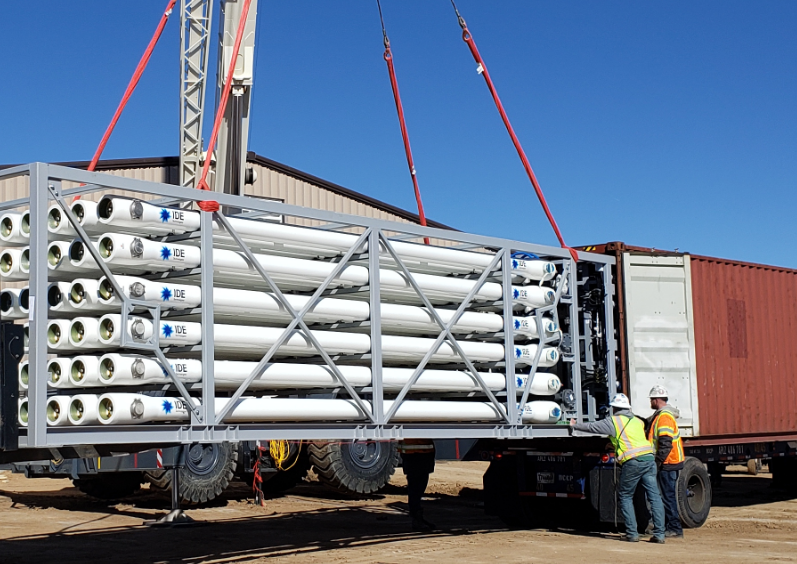 About
IDE's unique MAXH2O-PFRO technology offering of high-recovery RO solution is implemented at the Cherokee Metropolitan District's wastewater treatment plant.
The main goal is to comply with a Colorado court order for the district to lower its TDS discharge to under 400 mg/L.
The Cherokee Metropolitan District's wastewater treatment plant used a traditional secondary process until recently. However, a membrane bioreactor and RO have been added to meet the new discharge limits for TDS. The new plant design uses a 9 MGD MBR and a 1.9 MGD high-recovery RO, designed to enable the RO permeate to be mixed with the MBR filtrate, which will help dilute the final effluent below the 400 mg/L permit level. 
"IDE truly stood out from competitors with its MAXH2O-PFRO technology and high-recovery RO solution. Not only did IDE bring a solution that would resolve our pain points and comply with regulation, the company has unmatched experience in handling challenging water chemistry and offers the ability to install faster at lower rates."
Karla Kinser of Burns & McDonnell
Capacity: 8,000 m³/day
Technology: Industrial & Municipal Water Treatment
Project type: Engineering & Procurement
Location: USA
Commissioning date: 2022
Highlights
Technological leadership

A single-stage RO-based ultra-high recovery solution of up to 95% incorporates unique and advanced biofouling reduction capabilities, eliminating the need for chlorination of the feed water.

Compact design

A slim design of 3×0.6 MGD trains and a single stage of PFRO, replacing the current two to three stages of RO.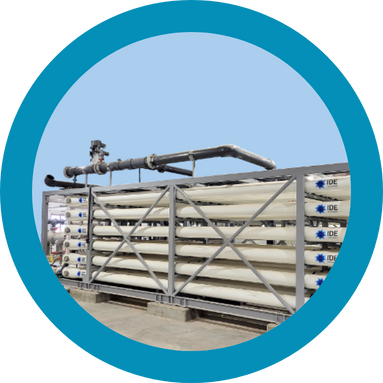 Contact an Expert