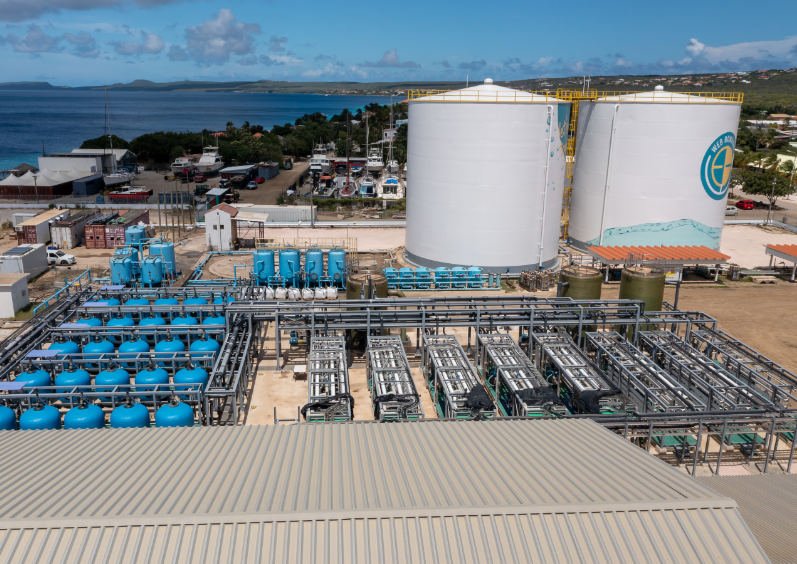 About
Bonaire's new desalination plant, a result of IDE Water Technologies and WEB Bonaire's long-standing partnership, produces 5,600 m3/d of drinking water to meet the high demands of Bonaire's nearly 22,500 residents. Both companies made strides to overcome the challenges posed by the COVID-19 pandemic, ensuring the island of Bonaire would become a more sustainable and prosperous region with access to clean drinking water.
"We're extremely fortunate for the work IDE and WEB Bonaire have done to provide fresh drinking water to the citizens of Bonaire and are excited to see the benefits of this plant for years to come."
Alfredo Koolman, CEO, WEB Bonaire
Capacity: 5,600 m³/day of drinking water
Technology: Reverse Osmosis (RO)
Project type: Engineering-Procurement-Construction (EPC)
Location: The Southern Caribbean
Commissioning date: 2021
Highlights
Top efficiency

A high level of preassembly of sub-systems, driving efficiency in construction and providing extremely low electrical consumption. 

Cutting-edge technology

A first-class turnkey desalination plant that includes the pre-treatment stage, seawater reverse osmosis (SWRO), and second passes brackish water reverse osmosis (BWRO) stage.

Environmental breakthrough

The Bonaire plant is utilizing IDE's proprietary sustainable solutions, such as a chemical-free desalination technology designed to produce clean water from standard seawater without the use of any chemicals.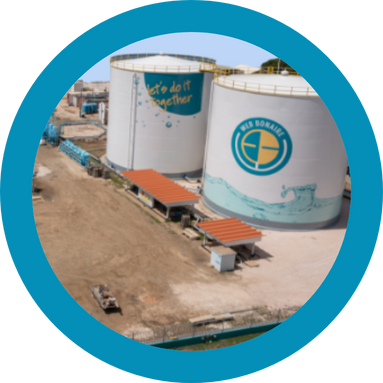 Contact an Expert