About
IDE's proprietary MAXH2O PFRO technology successfully demonstrated for the City of Abilene
The demo facility is located at the Hargesheimer Water Treatment Plant, which supplies water to the City of Abilene, Texas. The Hargesheimer Water Treatment Plant uses reverse osmosis to process raw water from Lake O.H. Ivie, which contains high concentrations of Total Dissolved Solids (TDS). 
The plant's RO system operates at about 80 percent recovery and discharges 20 percent of the feed as brine to the evaporation pond. Due to the lack of a pond area, the brine is minimized by spraying, which creates an environmental nuisance to nearby residents. However, further desalination is not possible as the contents of the rejected brine – Calcium sulfate, Calcium carbonate, and Barium sulfate – are at significantly high concentrations, which limits the use of conventional desalination technologies. By utilizing high discharge velocity and a short production cycle, the MAXH2O PFRO enables the reuse of the brine stream and increases overall system recovery to 96 percent.
Technology: Industrial & Municipal Water Treatment
Project type: Demo
Location: USA
Commissioning date: 2021
Highlights
Technological leadership

A game-changer technology for water recovery in water treatment plants, with results showing a decrease in the volume of brine to be discharged, and a significant increase in efficiency.

High recovery

This unique mechanism leads to an increase of 50 percent more in water recovery, and reaches an overall recovery  of 96 percent.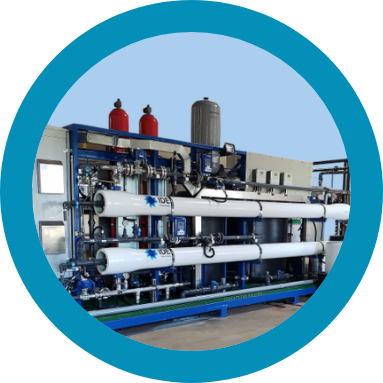 Contact an Expert