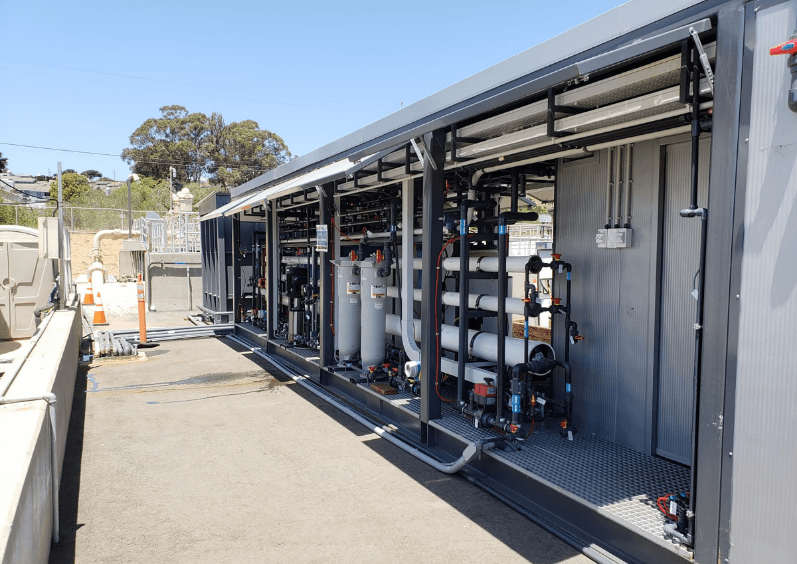 About
Advanced Water Purification Demo Facility
Like many other places, California has been severely impacted by drought. As the state continues to face a shortage of groundwater, advanced water reuse is proving a sustainable alternative for a clean, efficient, and safe water source. IDE Eco-Reuse technology is being used in a new wastewater reuse demo facility in the Central Coast Blue Advanced Water Purification Demo Facility in the City of Pismo Beach, California. The facility started operation in 2018, with a capacity of 30 GPM, and will allow IDE to demonstrate and test its proprietary Eco-Reuse process. Results to date show stable performance, with high RO-specific flux and stable differential pressure, indicating that there is no membrane fouling.
The full-scale advanced treatment facility is currently in the design phase. While facility completion is still a few years out, anticipated in 2020, Central Coast Blue Partners are currently demoing the treatment technology approaches to identify the optimal solution to achieve the project goals. The Central Coast Blue Demonstration Facility has been made possible by a collaborative public/private partnerships with water treatment technology leaders. The Central Coast Blue supporting communities have this unique opportunity to achieve the highest levels of performance, with reduced energy costs and limited chemical use, while testing the treatment flow and options at the Demonstration Facility over the next year. This testing phase promotes future energy savings, minimizes use of chemicals, and ensures effective performance of the future full-scale facility in the future. The Demonstration Facility is open for tours, and also provides the community an opportunity to see firsthand how the process works.
Capacity: 164 m³/day
Technology: Industrial & Municipal Water Treatment
Project type: Demo
Location: USA
Footprint: 30 m2
Commissioning date: 2018
Highlights
Eco-Reuse

Process designed to optimize performance while minimizing costs.

Proprietary process

Eliminates chloramine dosing, thus avoiding the formation of N-Nitrosodimethylamine (NDMA) – an organic contaminant and suspected carcinogen.

Proprietary DOHS

The process maintains constantly clean membranes without chemicals and without stopping the RO train.

Environmentally friendly

Due to less use of chemicals.

Produced water

Has passed all regulatory tests for drinking water.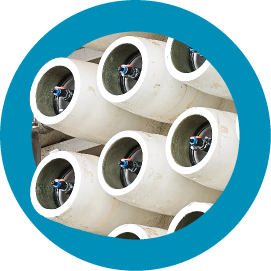 Contact an Expert