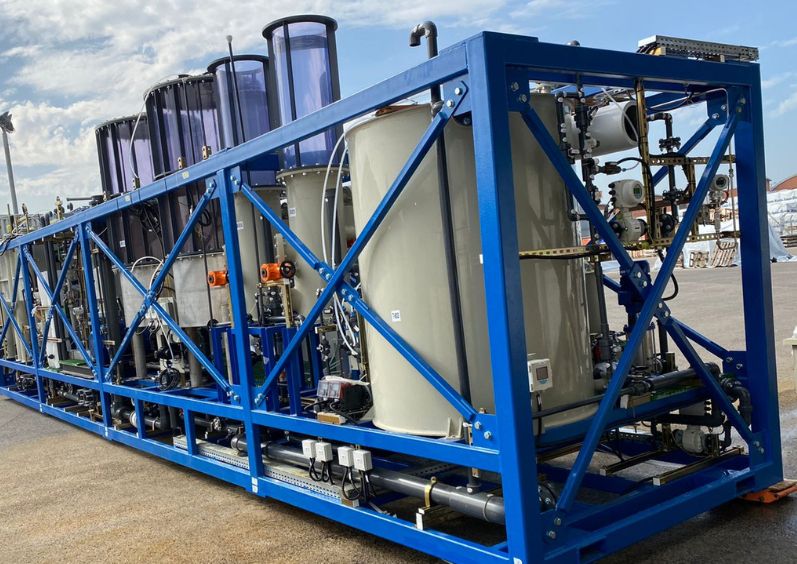 About
The fabrication, installation, and operation of a fully advanced demonstration treatment unit implementing IDE's MAXH2O Desalter technology. IDE's MAXH2O technology enables the minimization and reuse of much of the cooling tower blowdown and offers a more economical and sustainable solution for ENEL. 
IDE's MAXH2O Desalter operates by recirculating treated water through the reverse osmosis system and a fluidized bed pellet reactor at high velocity, continuously precipitating supersaturated salts from the recirculated brine. The solution offers high recovery rates and flexibility without endangering the membranes' service life, translating into low investment and operational costs for the facility. 
"As one of the largest power and energy companies in the world, we continually strive to be more sustainable in our practices and have complete confidence in IDE's technology to help us achieve this goal."
Daniela Galla, Innovation Manager, Innovation Global Power Generation, ENEL.
Scope: Cooling tower blowdown treatment
Technology: Industrial & Municipal Water Treatment
Project type: Demo
Location: Chile
Commissioning date: 2022
Highlights
Technological leadership

The first-of-its-kind demo unit in a power plant owned by one of the world's largest power and energy companies.

Top notch efficiency

High recovery rates and flexibility which translate into low investment and operational costs for the facility.
Contact an Expert